Navigation
• Location
Testimonial
"I have been a long time customer because I can depend on quality, knowledgeable and professional care. Healing Hands not only offers relaxation but also relief to orthopedic problems. Once you experience this, you will want to return. A great experience for the entire family!"
—Janet Coveny
"The professionalism and caring make it a very pleasurable experience. I would refer anyone I know to Healing Hands."
— Liz H.

Our Location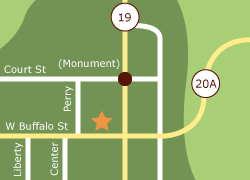 Healing Hands is located at 46 West Buffalo Street (Route 20A) next to DiSalvo's Pizzeria
View Larger Image
Location
46 W. Buffalo St. (Rt. 20A)
Warsaw, NY 14569
585-786-3590
Hours of Service
By Appointment: Call for Availability
Monday: 9 am to 6 pm
Tuesday / Thursday: 9 am to 7 pm
Wednesday: By request
Friday: 9 am to 5 pm
Saturday: 8 am to 3 pm
Our Facility
Click on the thumbnail to see a larger image.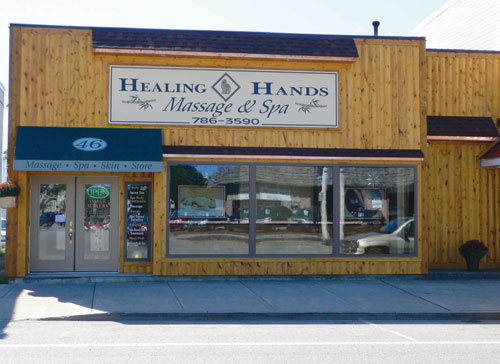 New Facade
Serenity
Tranquility

Harmony
Nail, Manicure & Pedicure Room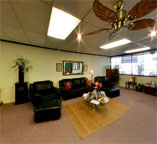 Virtual Tour

Manicure area